It's Time For New Heroes
Welcome to Our World
This is the official site for the Gabriel's World Mystery/Thriller/LGBT book series by A.R. Fiano. This site features short fiction, background on the series, interactive elements, and Life Uninterrupted, what happens to the characters between books.
Gabriel's World features 36 year-old New York City private investigator Gabriel Ross–strong, ethical, gay, intelligent, Buddhist. Also featured is Joel McFadden–fiery, beautiful, brilliantly talented bisexual artist. The first book in the series, The Hanged Man, is now for sale as an eBook on Amazon (also in softcover), Smashwords, iTunes, Diesel, Sony, Kobo and Barnes & Noble. Two-Faced Woman is currently exclusively on Amazon. Please sign up for news from Gabriel's World (short fiction and blog posts) and the newsletter to the right.
If this is your first time on Gabriel's World, visit the About Gabriel's World page to learn more regarding the series, About Gabriel to read more on Gabriel Ross and About Joel to read more on Joel McFadden. Gabriel and Joel are sometimes called (symbolically) the Angel and the Prophet. Besides Gabriel and Joel, the other characters in Gabriel's World can be found here.
Wondering what The Hanged Man is about? Here's a summary: Raymond Booth hires New York City P.I. Gabriel Ross to probe a disturbing incident at Raymond's charitable foundation and then disappears. His sister Toni wants Gabriel to find the missing man. Gabriel turns up evidence of abduction, but Raymond turns up dead. Pulled into the mystery Raymond wanted him to solve, Gabriel unravels a sinister secret connected to the foundation. Gabriel has help from journalist Alex Barclay and Gabriel's former boyfriend Joel...leading to complications in his personal life. Read the first chapter here.
The next book in the series is Two-Faced Woman. Gabriel has two new clients. One Sophie Faulker, a NJ woman with a second self, Edward. She's been falsely accused of murdering a friend. Gabriel is helping Michaela with Sophie's defense, and in the course of trying to prove Sophie's innocence, comes across evidence of a human trafficking operation. The other new client is Geneva Lennon, a transgender woman who's discovers that her birth certificate isn't hers. Gabriel and Joel try to find out she really is, leading them upstate to uncover the crimes that happened 35 years ago. To help these clients, Gabriel and Joel are facing two extremely dangerous men. Two-Faced Woman also focuses on Gabriel's inner turmoil after the events in The Hanged Man. He's falling apart, and isn't sure who's going to catch him. His boyfriend Alex insists that Gabriel change his life, and Joel is confronting Gabriel about their unacknowledged feelings for each other.
Get either ebook signed by clicking on the link below.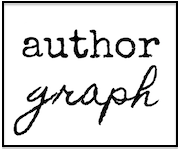 The review of The Hanged Man in the August 2012 issue of Connextions Magazine calls the story "...an unpredictable thrill ride from beginning to end...an entertaining mystery, one of which, you will not soon forget."
The third book in the series, The Book of Joel, is in drafting stage, estimated to be completed in early 2014.
Gabriel's World believes in helping others. Here's two good ways: please visit Kiva, which offers microloans around the world, and Kickstarter, funding for creative ventures.
The creative licensing for Gabriel's World is at the bottom of this page. If you are interested in sharing or using any of the creative work in this site, or are interested in other creative collaborations, contact administrator: gabrielsworld@gabrielsworld.com.
You may link and/or deep link to any page or post in this site so long as Gabriel's World is credited.