Welcome to Our World
This is the official site for the Gabriel's World Mystery/Thriller/LGBT book series by AR Fiano.
Gabriel's World offers compelling stories of crimes, conspiracies, social issues, and exploration of ethical pathways–with strong, intelligent, and compassionate characters. While the series is the Mystery/Thriller genre, a significant part of the stories involves the personal life of the characters–in settings of intense emotion, spirituality, and sensuality.
The Gabriel's World website features short fiction with the characters in Gabriel's World (both mystery and relationship themes), and other extras for readers.

The series has gay, lesbian, bisexual, transgender, and straight cisgender characters. The stories are not about the characters being LGBT, but about having strong characters who are LGBT and allies.
Please sign up for news from Gabriel's World newsletter to the right, for periodic news and exclusive extras. You can follow Gabriel's World on various social medias outlets.

The first two books in the series, The Hanged Man and Two-Faced Woman are for sale as eBooks on Amazon (also in print editions), and also Smashwords, iTunes, Diesel, Kobo and Barnes & Noble. The third book in the series, The Book of Joel, will be published October 28. Read a preview here: the Prelude, Origin Story, and Chapter One.

 The Gabriel's World series and author A.R. Fiano is on Goodreads, Shefari, and LibraryThing.  Gabriel's World products (LGBT and Gabriel's World inspired designs on t-shirts, mugs, buttons and more at Cafe Press)

Bought the eBooks? Have them signed by clicking on the link below.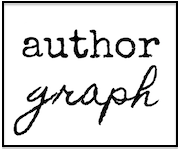 The creative licensing for Gabriel's World is at the bottom of this page. If you are interested in sharing or using any of the creative work in this site, or are interested in other creative collaborations, contact administrator: gabrielsworld@gabrielsworld.com.
You may link and/or deep link to any page or post in this site so long as Gabriel's World and its author are credited.