Welcome to Our World
This is the official site for the Gabriel's World Mystery/Thriller/LGBT series by AR Fiano. Gabriel's World is also developing projects for LGBTQIA youth.

The Series
Gabriel's World has three books, The Hanged Man, Two-Faced Woman, and The Book of Joel. The series offers multifaceted characters with intense stories of crimes, conspiracies, social issues, and the complex extremes in good and evil. While the series is the Mystery/Thriller genre, a significant part of the stories focuses on the characters–in settings of intense emotion, psychological exploration, and sensuality. The fourth book, Dead for Now, is due in 2015.

The interrelated plot lines and character development in all the books create an overarching continuing structure of Gabriel's World, much like the Harry Potter series or The X-Files. For those readers who like disappearing into a 'world,' the series is best enjoyed being read in sequence. However, the books in the series may also be read and appreciated individually.

The Gabriel's World website features short fiction with the characters in Gabriel's World (both mystery and relationship themes), and other extras for readers.

The series has gay, lesbian, bisexual, transgender, and straight cisgender characters. The stories are not about the characters being LGBT, but about having strong characters who are LGBT and allies.
Please sign up for news from Gabriel's World newsletter to the right, for periodic news and exclusive extras. You can follow Gabriel's World on various social medias outlets.

LGBTQIA Youth
Read more about the Catharsis blog, coming in January 2015, and the Room of Your Own Project. The blog will feature discussion of writing and representation of LGBTQIA persons and situations, as well as reviews of books, movies, and TV. The Room of Your Own Project is a proposed partnership with LGBTQIA youth nonprofits for live writing mentoring classes.

In 2015, Gabriel's World stands in particular for intersectional and intrasectional support. Intersectional–we strive for laws, policy, and recognition of equality as well as exposing and condemning injustice. But we must do this for others outside the LGBT community–as civil rights hero Bayard Rustin recognized, "You have to join every other movement for the freedom of people." In light of human rights abuses in Missouri, New York City, and across the US, Gabriel's World stands for and encourages advocacy towards justice for all persons abused by systemic racism.
Intrasectional–We are a community. Not all may join, but enough of us do–and have a history of supporting one another: Gay, Bisexual, Trans, and more. Change is in solidarity and not being afraid or indifferent to speak up about LGBT-phobia, no matter what the target. Divisiveness is the weapon that hurts progress for everyone. Especially children. Gabriel's World stands for support and advocacy for youth, and stands as a place for LGBTQIA youth to find a safe space. And adults as well–those needing a supportive word, encouragement to be themselves and keep going on. Presence is also what makes change. Do not give up. Do not let fear drive you.
Where to Get the Books
The first two books in the series, The Hanged Man and Two-Faced Woman are for sale as eBooks on Amazon (also in print editions), and also Smashwords, iTunes, and Barnes & Noble. The third book in the series, The Book of Joel, has just been published on Amazon as an eBook and print edition.

 The Gabriel's World series and author AR Fiano is on Goodreads, Shefari, and LibraryThing.  Gabriel's World products (LGBT and Gabriel's World inspired designs on t-shirts, mugs, buttons and more at Cafe Press).

Fans from across the US have contacted Gabriel's World to talk about their favorite book or character. Many thanks to you all.
Welcome, international readers of Gabriel's World! Gabriel's World has fans in the UK, Australia, Canada, Brazil, Germany, Italy, Spain, and Japan. The Gabriel's World website can be translated to different languages through the GTS service at the bottom of this page. International LGBTQIA persons and organizations are invited to contact the author to say hi, and if you're interested in Gabriel's World projects (such as translated stories) and Skyped speaking arrangements.
If you like the stories, you can order stories written for special occasions–such as birthday gifts. Prices vary by length and detail. Stories can be personalized to include you or another person, as part of a short piece with the Gabriel's World characters. Contact gabrielsworld@outlook.com with Story Order in the subject line for more information.
Bought the eBooks? Have them signed by clicking on the link below.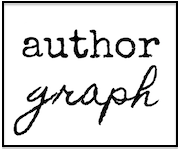 The creative licensing for Gabriel's World is at the bottom of this page. If you are interested in sharing or using any of the creative work in this site, or are interested in other creative collaborations, contact the author at: gabrielsworld@outlook.com.
You may link and/or deep link to any page or post in this site so long as Gabriel's World and its author are credited.